Jack Frost is in the air!
Brrr… It's fresh outside, the leaves are crisp and the first frost is only round the corner. As the end of October looms and our clocks change it means only one thing…… and I don't mean an extra hour in bed….. It's Halloween time!
Yes! A perfect excuse to get all dressed up and start frantically carving out your pumpkin and make some soup with your left overs. Here at AbiLu Creations we love to dress up but if you want to be a bit more subtle than Lady Gaga then why not try some of our creations: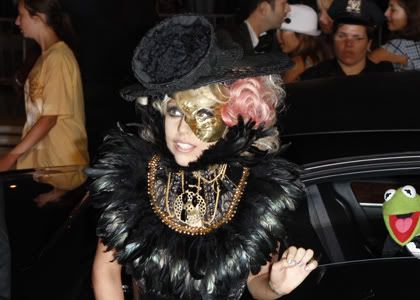 Lady GaGa's Mask was made by Carol Wiseman-Watts she is one talented lady who is happy to take commissions.
What ever you decide to do this Halloween, be it to the max Lady GaGa esque or a subtle nod to the spiritial world make sure you do it in style.
We also love the fab cobweb tights by Pamela Mann at £9